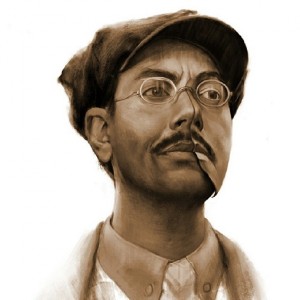 New member story published on awesomestories.com! Awesome Teacher Leader Jacquie Sewell takes us in to a little known facet of WWI, and a detail that was used as part of a major story line in the HBO series Boardwalk Empire.
Many of us are fans of the opulent and thrilling HBO series Boardwalk Empire inspired by real life Atlantic City bootlegger and gangster Nucky Johnson. The noble and tragic character of Richard Harrow is based on one of these American heroes who after suffering mutilation to his face struggled to assimilate with life back home using the aide of a prosthetic mask such as Anna Coleman Ladd fashioned.
Awesome Stories has a tremendous library of primary source based content ready to be used in the classroom. One source of this volume of content is our team of Awesome Teacher Leaders as well as other site members. Elementary school librarian Jacquie Sewell brings us a fascinating story taking us back to a poignant and moving aspect of World War I, sculptress Anna Coleman Ladd's commitment to creating lifelike masks for soldiers of WWI whose faces were disfigured during combat. Plastic surgery was not yet an option at this time.
Awesome Teacher Leaders and Members are contributing new stories every week, tune in for fresh stories and AS updates here!